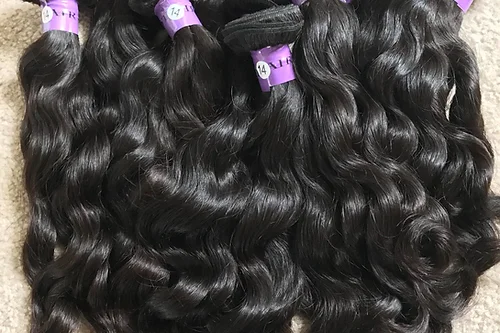 Aftercare instructions to ensure the best results and longevity of the human hair extensions.
Human hair extensions are a great way to add length, volume, and texture to your natural hair, but it's important to follow proper aftercare instructions to ensure their longevity and maintain their quality. Here are some tips to help you get the best results from your human hair extensions:
Brush regularly: Brushing your extensions regularly is essential to prevent tangles and matting. Start at the ends and work your way up, using a wide-toothed comb or a brush specifically designed for extensions.
Wash carefully: When washing your extensions, use a sulfate-free shampoo and conditioner to avoid stripping the hair of its natural oils. Gently massage the products into your hair, working from the roots to the ends. Rinse thoroughly and let air dry or use a towel to gently squeeze out excess water.
Avoid heat: Heat styling tools can cause damage to your extensions, so it's best to avoid using hot rollers, curling irons, and straighteners as much as possible. If you must use heat styling tools, make sure to use a heat protectant spray and keep the temperature low.
Avoid sleeping with wet hair: Sleeping with wet extensions can cause matting and tangles, so make sure to allow your hair to air dry or use a blow dryer on a low heat setting before going to bed. It's also recommended to braid your hair or wrap it in a loose bun to prevent tangles.
Limit use of styling products: Overusing styling products can cause build-up, which can weigh down your extensions and make them look dull and lifeless. Stick to a small amount of product and avoid applying them directly to the roots, where they can cause damage to the bonds.
Have regular touch-ups: Regular touch-ups are essential to maintain the quality of your extensions and ensure that they last for as long as possible. Schedule appointments with your stylist to have the bonds tightened and to replace any extensions that have become damaged or have been shed.
By following these aftercare instructions, you can ensure the longevity and quality of your human hair extensions, and enjoy beautiful, healthy-looking hair for months to come.